SEO companies here in the USA get paid top dollar by their clients for these search engine optimization and submission secrets.
The heartbeat of internet marketing and advertising companies is their search engine ranking… the basic thought is be on the front page – or not at all!
One problem search engine optimization and seo services are too costly for the beginners, newbies and small business people who don't even know how to choose is keywords or how to win the race for the front page Google and other search engines.
Watch this short 5 minute video and you will discover my search engine optimization secrets on how to use the kickass keywords selection process using a search engine ranking tool.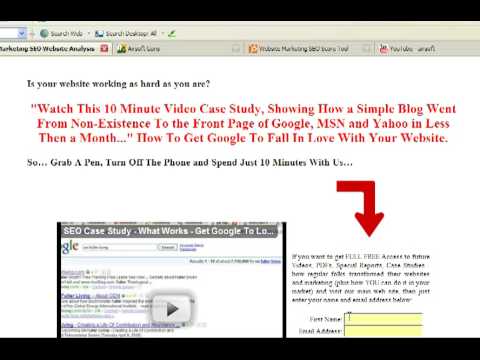 Please post your comments below…
…which part of the video was most helpful?
…which part would you like more info about in a future video?
…want to find out if your site qualifies for a quick video review? Send me
an email with a brief description of site, your url, purpose of site and current
traffic… (info) (at) (yoursitereportcard) (dot) (com) -
put site review in subject line.
Your Internet Marketing Coach,
PS. Want to see if your site qualifies
for one of our 54 point reviews?
The cost is $695 – send me an email
with your site url, current traffic and
goals for the site.
info(at)hotwebmarketingtools.com
PPS. to get your copy of SENuke,
The tool I used to do the Keyword
research and prioritization just click
here now.
http://yoursitereportcard.com/senuke.htm
Get a copy of the abbreviated Website SEO-Marketing
checklist
Click Here
http://yoursitereportcard.com/Website-SEO-Marketing-Review-Checklist.pdf
Google's free tool – great for research – harder
to sort with
https://adwords.google.com/select/KeywordToolExternal